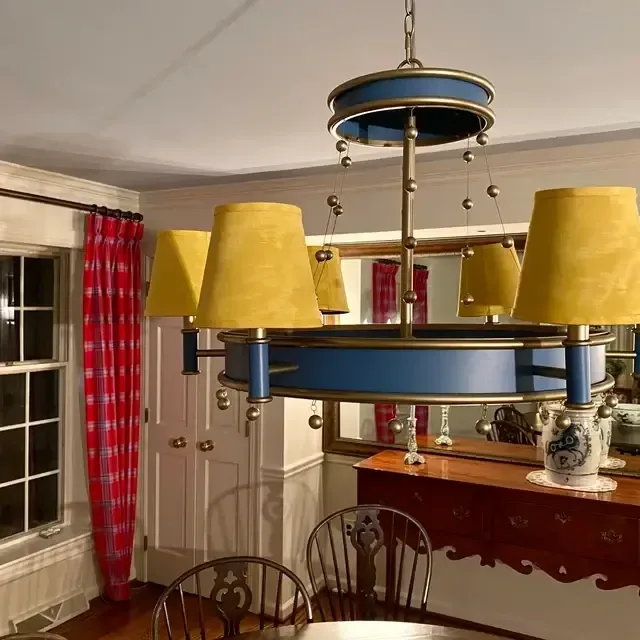 Using high end fabric on light shade is a brilliant idea! Our eyes are naturally drawn to light and the center of the room. Its height also invites contemplative gazing. When the light is on, the beauty of the textile is also amplified and illuminated.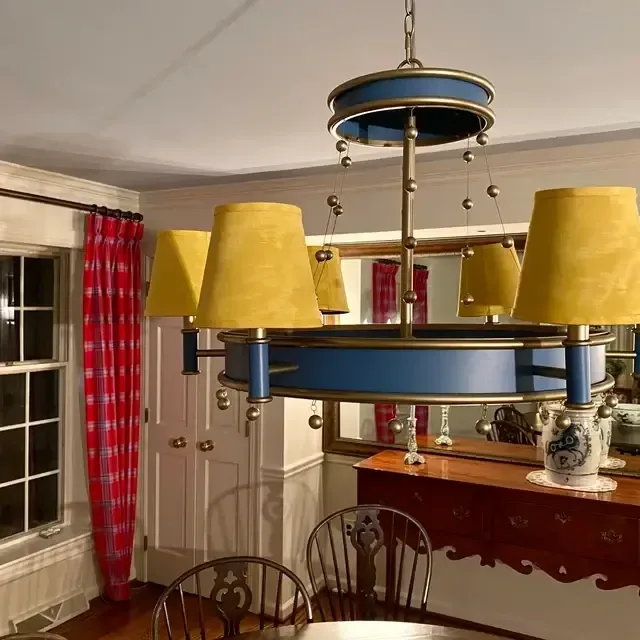 Here, merely one yard is needed for our client to make a statement: Scalamandre Watermark Moire in Ming Yellow.
2nd idea: use high quality textile—something you absolutely love to create a small "nook". A small space that you will spend a lot of time often. Thus the beauty will be enjoyed more often. In this private retreat, you can disregard other family member's opinion and simply go with what pleases, energizes and revitalizes you and you only.
Here is what our client did with some extravagant silk lampas. Merely 2 yards, full of colors, patterns, fantasies and textures, offers her a piece of heaven that nowhere to be found.
3rd trick: create a "wearable" or "carry-on" piece that you can use and enjoy in different rooms and occasions. A throw can be on the sofa, your reading chair, your table, your bed and even on your evening out!
After you get years of joy out of these pieces, full of our own creative energy, you will see so clearly how "affordable" and "economical" such projects are! Even half a yard, as a gorgeous table running, can make such an impact.